New Self Improvement Podcast is a great way to stay motivated and learn new skills. You can listen to them while commuting or doing household chores, and they can give you useful advice on how to improve your life.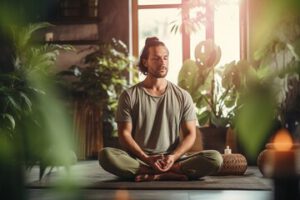 A self-improvement podcast can help you build a better mindset by providing guidance and tips for personal growth and wellness. These programs often share real-life stories and experiences to provide motivation and inspire you to overcome challenges. They can also teach you new skills that can help you manage stress, develop resilience, and nurture positive relationships.
If you're struggling with depression, these podcasts can give you the tools you need to feel more positive and hopeful about your life. Many of these podcasts feature personal stories from individuals who have overcome depression and other mental health conditions, which can be very inspiring for those who are suffering.
Other podcasts address specific areas of self-improvement, such as career advancement and work-life balance. They can also help you develop a more positive outlook on life and improve your communication skills.
One of the best podcasts for improving your mood is 10% Happier, hosted by Dan Harris. This podcast focuses on developing daily habits to improve your happiness and wellbeing, from developing a morning meditation routine to practicing gratitude. Harris, who has struggled with anxiety and depression, provides a relatable and empathetic voice that can encourage listeners to seek help.
Another helpful podcast is The Minimalists, hosted by Joshua Fields Millburn and Ryan Nicodemus. This podcast helps listeners learn to live a more minimalist lifestyle by eliminating clutter from their lives and focusing on the things that really matter. This podcast can help you gain a more positive outlook on life by decluttering your home and eliminating impulsive behaviors.
Self improvement podcasts can also be useful for those who want to improve their professional life. Many of these programs feature interviews with influential thought leaders who can offer advice on topics ranging from work-life balance to career advancement and overcoming challenges in the workplace.
These podcasts can be enjoyed on your commute or while doing other tasks, such as cleaning the house or cooking. The ease of access and convenience of these podcasts make them a popular choice for busy individuals who want to enhance their lives. However, they should not be used as a substitute for therapy or professional help.
Learn New Skills
Podcasts aren't just entertaining; they can also be educational. Many self-improvement podcasts feature interviews with experts in their fields who share their valuable tips and advice on how to improve yourself. These podcasts can teach you new skills, such as productivity hacks, goal-setting strategies, and other techniques that will help you achieve your goals. They can also help you learn new strategies for dealing with mental health challenges, such as depression or anxiety.
Self-improvement podcasts can help you develop better life habits, improve your communication, and create more fulfilling relationships. They can even teach you how to overcome your fears and make the most of your opportunities. These podcasts can help you build a more positive outlook on life and become a more effective leader.
In addition to being entertaining, self-improvement podcasts can be beneficial for those with mental health challenges. They can provide a sense of community and support for listeners who are going through similar experiences. Many self-improvement podcasts also feature guests who share their personal struggles and triumphs, helping listeners feel less alone. Some podcasts even offer useful tools and resources to manage symptoms of mental illness, such as practicing mindfulness, managing stress, and developing healthy coping mechanisms.
While there are many self improvement podcasts, not all of them are created equal. To find the right podcast for you, start by identifying your needs and goals. Then, choose a podcast that aligns with those goals and can help you grow professionally and personally.
For example, if you want to boost your productivity, listen to The Productivity Coach with Ashdin Doctor. This podcast features expert coaches who share their tips for creating good habits. The show is refreshingly holistic in its approach, focusing on the relationship between the personal and professional realms. You'll hear episodes that encourage you to work smarter rather than longer, and to be willing to take risks in your career.
Another great option is Rich Roll's Self Improvement podcast. This podcast features interviews with thought leaders who talk about a variety of topics, including health, spirituality, and entrepreneurship. It's a great choice for those who enjoy listening to motivational speeches and are looking to become a more authentic version of themselves. Alternatively, you can try Drew Ackerman's Sleep With Me podcast if you struggle with insomnia or have difficulty falling asleep. This podcast tells compelling life stories that will lead you to a restful night's sleep.
Develop Positive Relationships
Whether it's developing healthy relationships, managing stress, or navigating mental health challenges, self improvement podcasts can help you develop the skills necessary to improve your overall quality of life. These podcasts often feature interviews with experts and provide a variety of perspectives that can help you find the solutions you need.
Self improvement podcasts can also be a great tool for improving your confidence and self-esteem. Often, they provide motivational stories from individuals who have overcome personal obstacles. By hearing about these experiences, you may be able to gain the confidence and courage to tackle your own challenges.
Many of these podcasts are hosted by well-known authors and speakers, who can lend a sense of credibility to the content they present. Others are geared toward specific areas of interest, such as personal finances or fitness. Regardless of the specific topic, most of these podcasts are designed to be engaging and entertaining. This can make it easier to incorporate them into your daily routine.
The rapid growth of the self-improvement podcasting market is a testament to the demand for inspirational and informative content delivered in a convenient and engaging manner. These podcasts can be easily downloaded to your smartphone, making it easy to listen to them while on the go. With so many different self-improvement podcasts available, there is sure to be one that meets your needs and goals.
The premise behind British entrepreneur and wellness guru Adrienne Herbert's podcast is simple: what if you reclaimed an hour of your day each morning to work on improving yourself? In this weekly podcast, she invites guests to share their tips and advice on how to make positive changes in your life. From kicking bad habits to starting pull-ups, there's something for everyone in this weekly show.
Get Motivated
Listening to self-improvement podcasts can provide inspiration and motivation for achieving goals, both personal and professional. These podcasts often feature experts in the field, who share their strategies and tips for managing stress, cultivating positive relationships, and achieving personal success. Additionally, podcasts can help listeners overcome mental health struggles such as anxiety and depression by providing them with emotional support and empowering them to take action.
One of the key elements to successful self-improvement podcasts is the content. Many of these podcasts interview a variety of guests, including psychologists, financial advisors, and relationship coaches, to establish their credibility and offer expert advice on various topics. They may also focus on specific issues, such as overcoming stress, overcoming procrastination, or dealing with grief and loss.
In addition to the experts featured on these podcasts, listeners can find motivation from the stories of other people who have successfully achieved their goals. This can help listeners believe that they, too, can achieve their goals and live a fulfilling life. Many podcasts also focus on developing a daily routine that supports goal achievement. This includes identifying the habits that will lead to success and developing the discipline required to maintain these healthy routines.
Some of the most popular podcasts in the self improvement category include The Tim Ferriss Show, The Mindset Mentor, and School of Greatness. Each of these podcasts features interviews with experts in different fields and provides listeners with advice that they can implement into their lives.
Podcasts are a great way to stay motivated, especially during long commutes. By tuning in to a self-improvement podcast, you can turn your drive into a productive and engaging experience. This genre of podcasts offers a vast array of topics that cater to every aspect of human life, from personal development and growth to mental health and relationships to career and productivity.
Whether you want to learn how to manage college stress and anxiety, develop healthy lifestyle habits, or improve your relationships, there is a self-improvement podcast out there for you. Choosing the right one can help you get motivated to take action and make positive changes in your life.